FOSS, the Final Frontier?
I recently wrote this piece for MSB'S Annual Supplement.. then decided I liked it enough to post it on my Blog..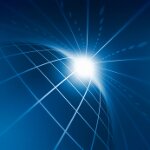 Anyone who considers themself a Trekkie (A cult fan of the Star Trek Series franchise) would immediately recognize the turn of phrase that titles this piece as being drawn from the opening monologue of every Star Trek television show or movie.. "Space... The final frontier... These are the voyages of the Starship Enterprise... etc.
In somewhat similar manner as the intrepid crew of the Starship Enterprise explored the vast unknown reaches of Space, so too is the Center of Excellence at MSB embarking on a journey into the relatively unexplored application of Free and Open Source Software in the local business community.. To boldly go where none has gone before?
The Open Source movement has dramatically changed the software landscape. Many companies, across the world from large enterprises to small businesses now use Free and Open Source Software (FOSS) in their daily business activities. This software revolution gives Small businesses (SMEs) in particular, access to many sophisticated ICT solutions that were previously too costly to acquire. However in Jamaica, many SMEs continue to be challenged by the lack of awareness, appropriate training and cost-effective professional support services which limit their ability to effectively implement and take advantage of these available technologies.
The MSB, Centre of Excellence for IT-enabled business innovations (CoE) was established in December 2008 with the specific mandate of conducting Research and Outreach activities that would provide more activist leadership in conceptualizing, building and disseminating ICT solutions that drive business innovations. The CoE is currently undertaking an innovative Research project that will seek to address technical, managerial, & business approaches to the increased adoption and utilization of FOSS in the local business community.
The FOSS Universe is not a simple one to navigate by any means. Of the 100,000 or so Open Source projects on Sourceforge.net (the definitive catalog/repository of Open Source software), only a small percentage are stable and mature enough to be considered ready for production use. Installing, configuring and implementing these worthy candidates still requires a level of technical expertise and know-how that is absent in the typical Small business, and is traditionally vested in the legacy construct know as the proprietary software vendor. The CoE will be offering a range of services to SMEs and other Organizations interested in utilizing FOSS Software that will include access to an expansive range of online resources for business solution consultation, training, software evaluation & implementation, and ongoing technical support.
Our Small Business FOSS Portfolio compiles, certifies and packages implementation support services for a select, best of breed range of FOSS applications, suitable for core business functionality including office productivity, Intranet & Collaboration applications, Line of Business applications such as inventory management, procurement & accounting (ERP), customer relationship management (CRM) and human resource management (HRM).
Who knows what new worlds of application and business opportunity we'll discover on this Journey into the FOSS unknown. As my old friend Spock would say, let's hope that this worthy initiative will "live long and prosper"